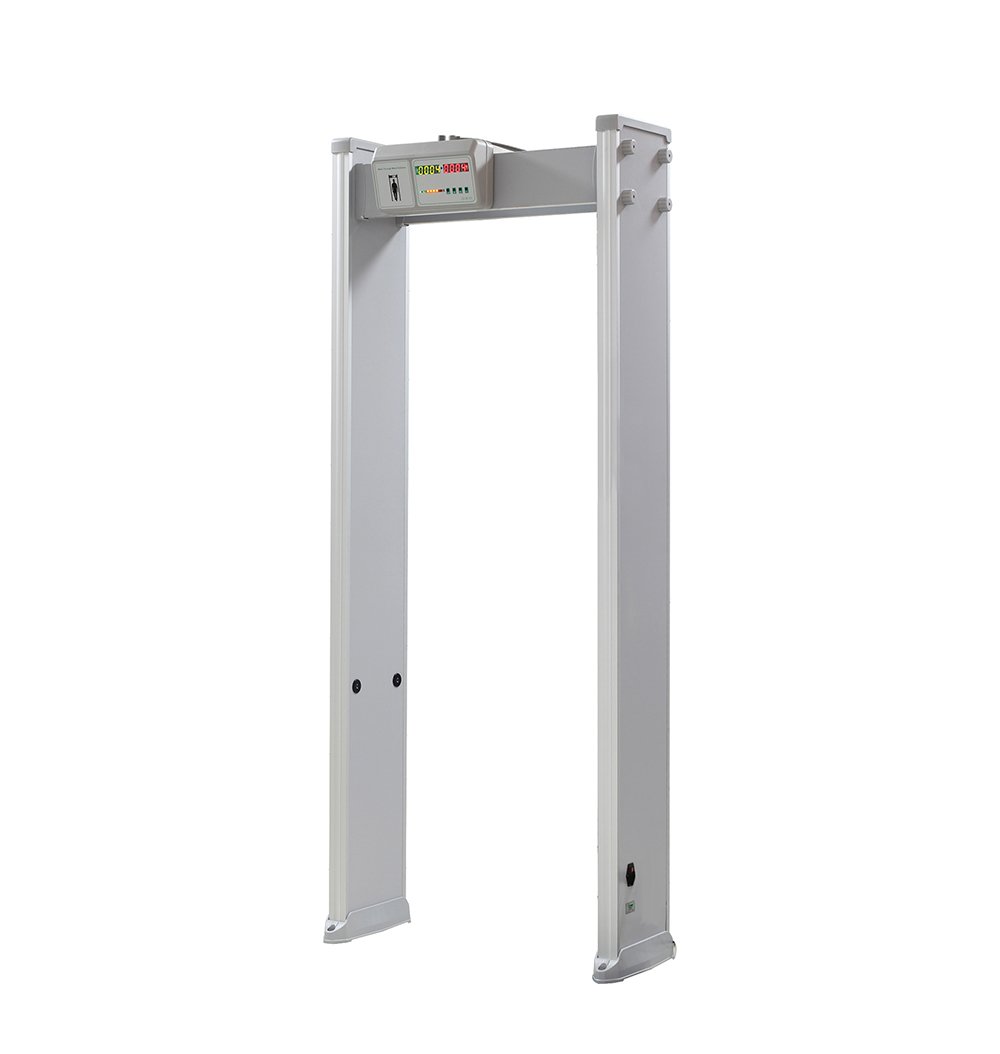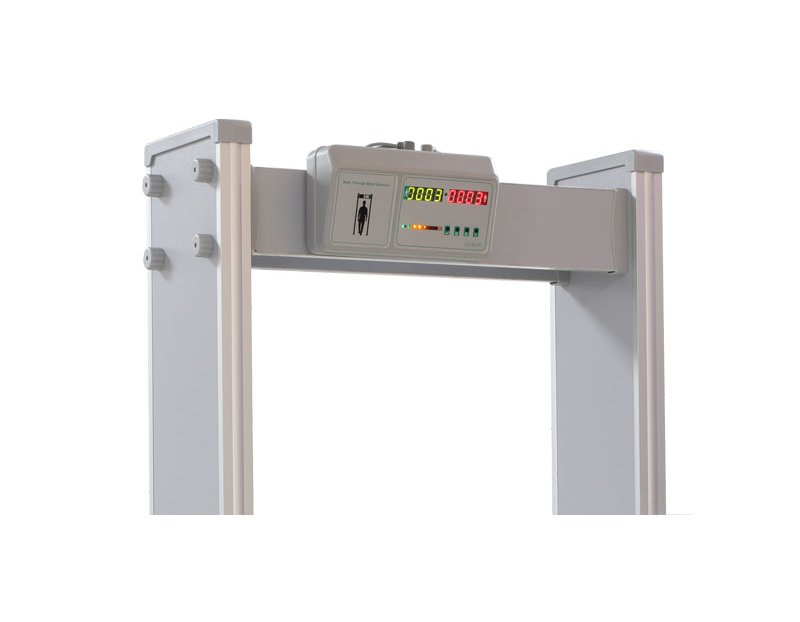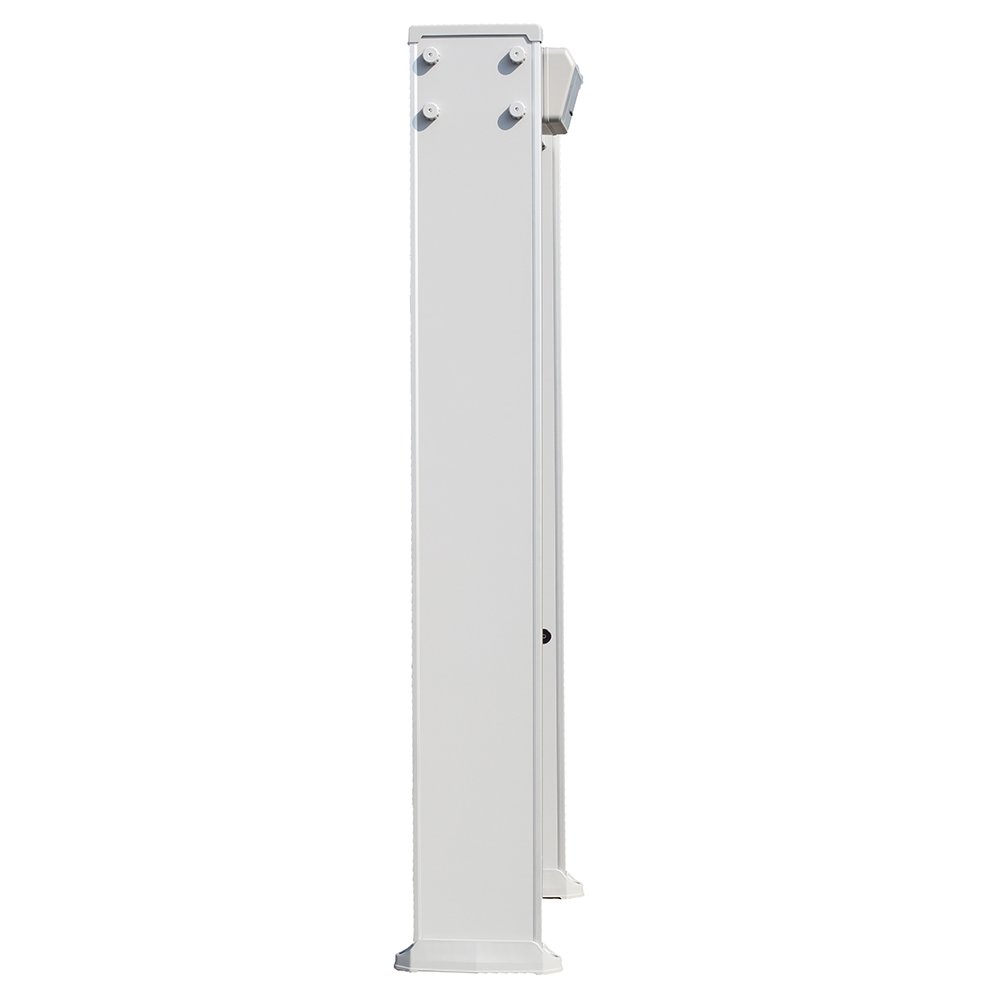 Walk Through Metal Detector SE1008 (Single Zone)
SE1008 is the most Economical and Cost-effect Walk Through Metal Detector For Sale. It is of (one single zone) detection that adopts advanced digital detection technology. Using digital, analog, and left & right balance techniques to reduce the false alarm rate and ensure the anti-interference ability. It also called Walk Through Metal Detector Gate, Walk Through Detector, Metal Detector Gate, Walk Through Gate, or Arch Metal Detector. The control monitor shows by LED Digital Display and adopts a traditional big controller, targets to detect ferrous metals. i.e.: dangerous metal objects such as knives or handguns etc. for safety protection. Positioned as our most economical Walk Through Metal Detector, and specially developed for limited budget project use. If your budget is limited and only need a simple detector, then SE1008 could be your ideal option.
We support OEM & ODM. Welcome, all customers and distributors join us!
Below are the Metal Detector Gate Main Functions & Main Parameters:
Main Function
- LED digital display
- Minimalist design, very easy to operate.
- Large detection and usability range, low false alarm rate
- Strong anti-interference ability
- Full-module design for easy and rapid assembly
- Bi-directional detection and counter
- Password protection operated by authorized operators only
- High discrimination and throughput
- Harmless to human body with heart peacemaker, pregnant women, etc.
- Made of waterproof, fireproof and shockproof PVC synthetic material
Main Parameter
- Baseline Sensitivity Level: 45 grades(adjustable)
- Distinct Sensitivity Level: 100 grades(adjustable)
- Power Consumption: <30 W
- Pass-Through Rate: 60 person/min.
- Working Frequency: 1~16
- Alarm Time Length: 1/2/3s(adjustable)
- Vertical Channel Size: 2000(H) x 700(W)mm
- Vertical Dimension: 2200(H) x 820(W) x 400(D)mm
- Working Voltage: 220VAC±10%, 50/60 Hz
- Working Environment Temperature:-20℃-+70℃
- Maximum Relative Humidity: 95% non-condensing
- Host Packing: 745*340*240mm
- Panels Packing: 2270*540*190mm
On Performance & Using Applications: The sensitivity level has been reset before leaving the factory, the user can set it based on actual requirements via long-press the "SETUP" button for 10s, the higher the value, the lower the sensitivity. Working principle also similar to our other WTMDs that when metal objects found, it will indicate by audible alarm and visual LED indicator on the host. Although it is a most simple Cost-effective Walk Through Metal Detector, but still adopts advanced anti-interference technology. Could have good anti-interference ability to detect all general size metal objects. Meanwhile, it can well meet the security requirements of most general customers and with efficient performance and the most favorable price! Since now, it has been used in most public places and has got many positive feedbacks in South Asia, Mid-east countries, African countries, South-east, etc. countries. Welcome, visit, or contact us for more details on our Cost-effect Walk Through Metal Detector.
* Please contact us for further details of SE20109 Infrared Human Body Temperature Detector With Disinfection machine.