The SE6006 Walk Through Metal Detector features advanced multiple targets pinpointing technology with uniform distribution 6 detection zones, quick, accurate analysis for the weapon and other suspicious, indicating with alarm if the targets are located on the left, right, or center of the body as well as the height in transit.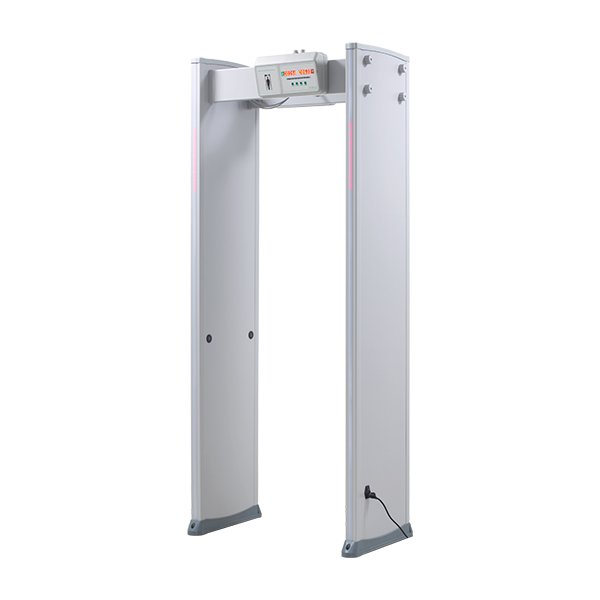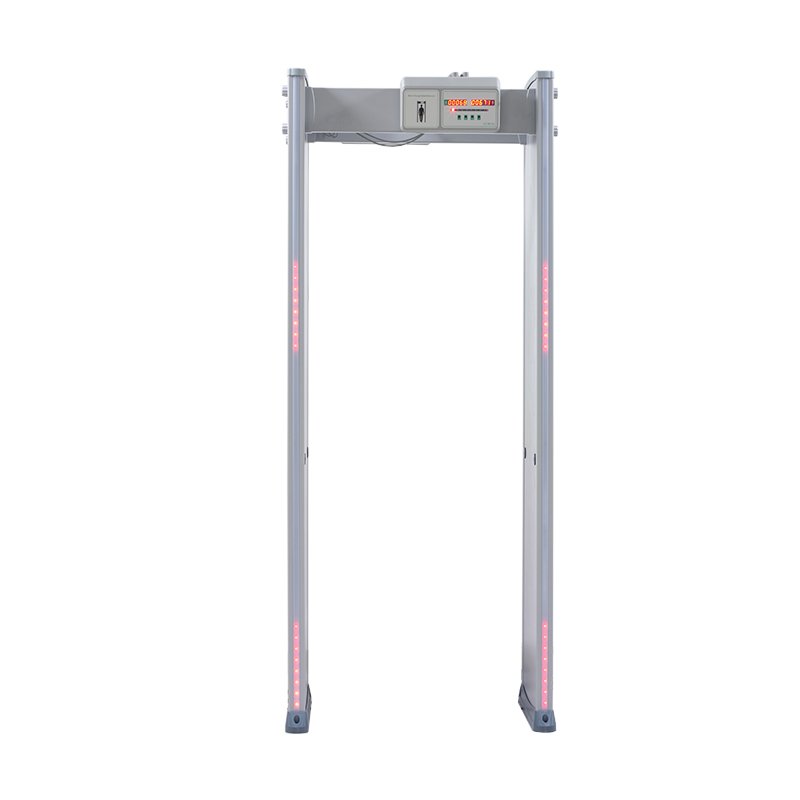 General Specification
Sensitivity level: 255
Each zone sensitivity level: 400 (Adjustable)
Power consumption: <20 W
Working frequency: 1~16 bands
Highest standard: Metal size ≥ 2 g
Vertical dimension: 2200x850x580mm
Vertical channel size: 2000x710mm
Working voltage: AC100~240V 50/60Hz
Working environment temperature: -20℃~+50℃
Installation Environment
Vertical Channel Size: 2000 x 710 mm
Vertical Dimension: 2200(H) x 850(W) x 500(D)mm
Working Voltage: AC 220V, 50~60 Hz
Working Environment Temperature:-20℃-+45℃
Pass-through rate: Over 60 people per minute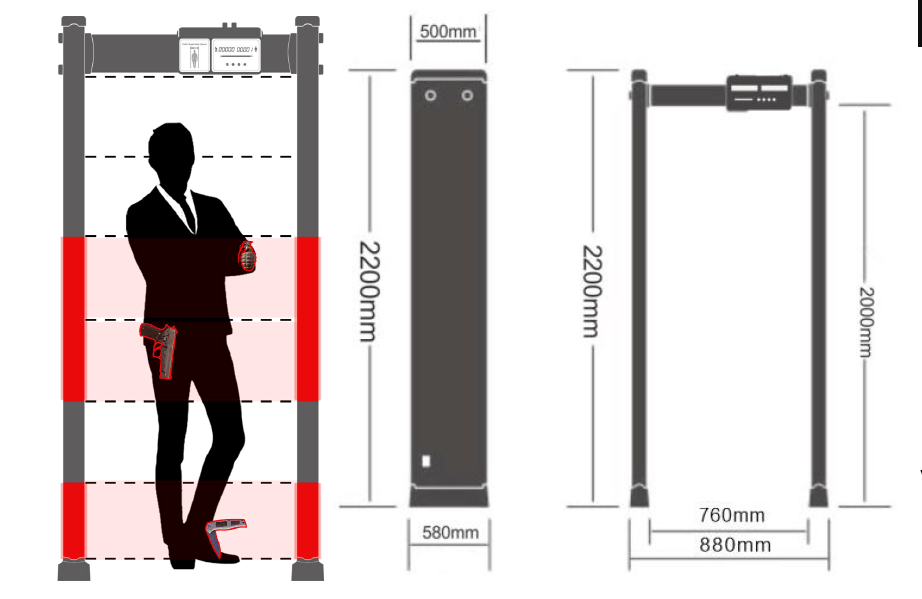 Audible and Visual Alarms & Acoustic Alarm Signaling System
Audible alarm and visual LED lights signal when a target has been detected.
Provide the ability to randomly alarm on a selected range of tones intensity levels. The wide volume control dynamic allows operation even in a very noisy environment
Advanced Features
Full-module design for easy install, LED display with minimalist function key for easily operate.
Dual-mode standby, always ready to switch work and test mode.
Count passengers and alarm times automatically.
Password protection and only operated by authorized operators.
High Sensitivity, being able to detect a CLIP in the middle of the door.
It can work continuously, so nothing can escape detection at any time.
Ideal for using at entrances of malls, hotels, clubs, airports, and markets or factories, the prison system.
The overall system is characterized by sturdy, reliable electronic and mechanical construction.
16 bands frequency, different facilities can work at the same time and would not disturb each other.
Quick, accurate analysis of all parts of the body of people in transit, from the shoe level to the crossbar.
No harm to the human body with heart peacemakers, pregnant women, magnetic floppy, and recording tapes.
LED bar graph on left and right door frame, acoustic and visual signaling simultaneously to ascertain layout of metal article.
Accurate Detection
Capable of detecting a wide range of threat metal objects, even for a coin, when someone walkthrough, the positions of the weapons on the person will be indicated by means of illuminated LEDs on both sides of panels. It can detect simultaneously more than two metals in different parts of the body. Two detection modes, P0 for standard detection, P1 for flying objects detection.
Compliance
CE compliance
ISO9001 Quality Management System
ISO14001 Environment Management System
OHSAS18001 Occupational Health Management System
Applications
Airport, port, traveling checkpoint
Conference, stadium, access control, court, visiting the checkpoint
the power plant, factory, hotel, restaurant, entertainment, power venue, KTV, temple
Walk Through Metal Detector SE6006 Of 6 Zone - Safeagle