Safeagle Hand-held metal detector SE-1701
---
The Safeagle Hand-held metal detector SE-1701 with an external charging jack. It has strong anti-seismic performance, strong and durable, 1m high free fall without damage. 1200mAh battery can work continuously for more than 40 hours at a time, even when the 3.3V battery drops to about 2.8V, the detection distance remains unchanged. With exceptional sensitivity to all metals including ferrous, non-ferrous, and stainless steel. It can be used to accurately find metal inclusions hidden in objects or metal objects buried in the ground. Detection and alarms occur when the instrument is close to a metal object. For different types of metal objects, the detector emits different sounds to distinguish them. If it is a small metal, it will emit a clear low-frequency sound. If it is a large metal object, it will make a clearer and louder sound. Helps quickly find the target you want. The detection range of a general metal detector depends on the size and conductivity of the metal object. The larger the object to be detected, the larger the detection distance.
Detection of Magnetic, Non-magnetic and Mixed Alloy metal weapons.
High sensitivity, stability performance, no need for periodic calibration.
Streamline design, elegant and elegant, comfortable and anti-skid design for the handle.
Simple, and easy to operation.
3 alarm modes, Vibration, sound, vibration.
Long working hours and standby time, energy saving and environmental protection.
Reminder for charging and low power.
Advanced programming ability.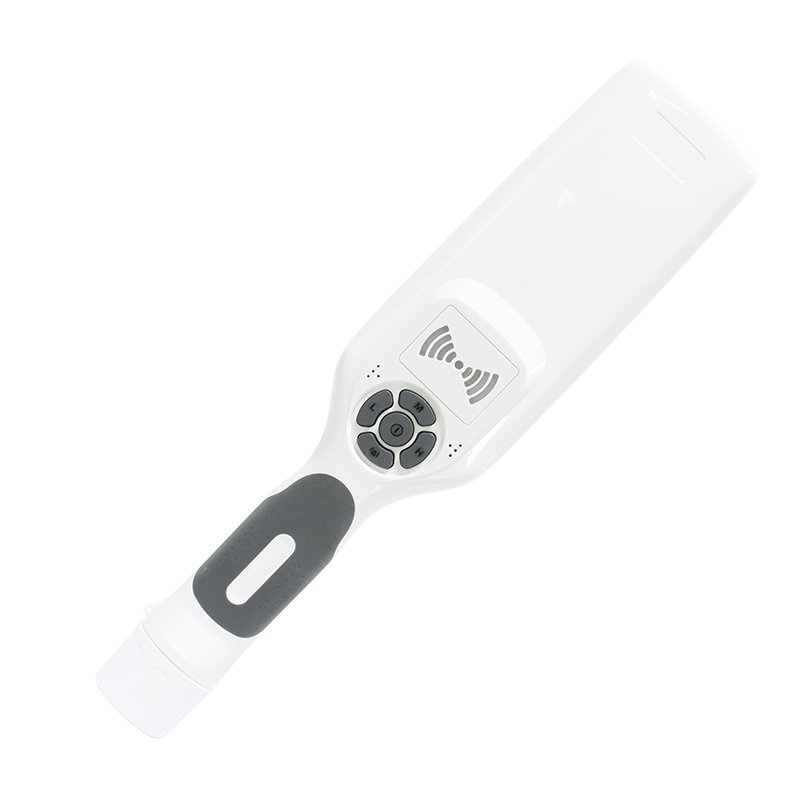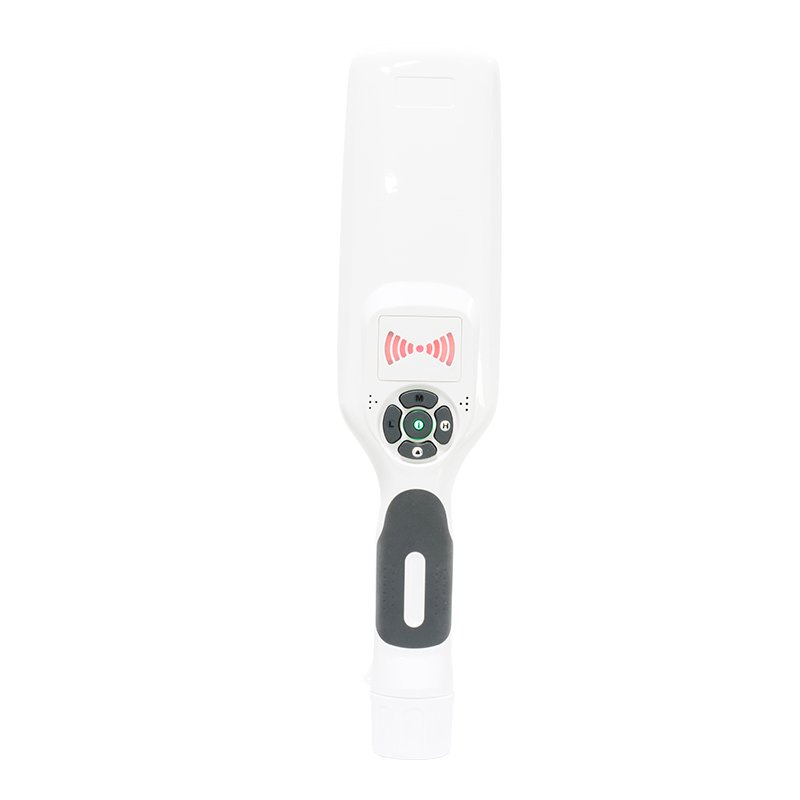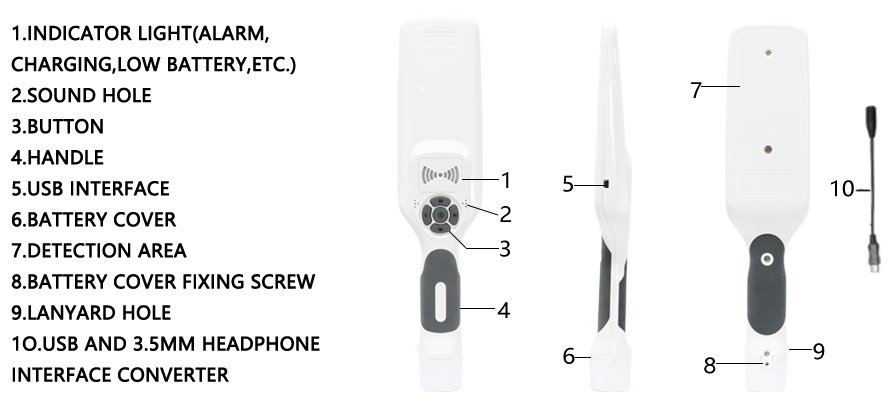 Detection:

Magnetic, Non-magnetic and Mixed Alloy metal weapons.

Materials:

Shock-resistant, impact-resistant ABS plastic

Sensitivity:

Low / High / Ultra-high

Operating Temperature:

-25 ℃ ~ 60 ℃

Alarm Mode:

Vibration, Sound, Vibration+Sound

Dimension:

410(L)*85(W)*45(H)mm

Power Supply:

AA Battery * 2

Packing Size:

530 *510 * 290 mm

Service Time:

over 100 hours

Net Weight:

0.5kg

Detecting Distance:

Pin: 30-50mm

Coin: 75-100mm

Lighter: 120~160mm

Hand gun: 160~195mm

Applications:

Electronic inspection: Airport, Station, and Wharf

Security inspection: Customs, Public security, Border control

Quality inspection: Medicine factory

Safety inspection: Nail inspection in timber factory, Important place, Sports ground

Noble metal inspection: Gold and Silver Jewelry factory, Electronic factory
The operator can judge the degree of metal size of the object detected by the sound light.
The Safeagle Hand-held metal detector SE-1701 is more convenient to use, does not require an adjustable controller, is quick and sensitive when detecting metal, and alarms sound and light at the same time, without missing a suspicious item. The workmanship is very fine, light and beautiful, easy to carry, sturdy, and durable. Streamlined design, all electronic components are imported high-quality spare parts, to achieve automatic conversion of detection, detection, and alarm lights. The metal detector is suitable for security inspection requirements of airports, stations, border defense departments, public security departments, terminals, prisons, etc. It can also be used for the inspection of precious metals (such as gold and silver jewelry factory), as well as important places such as stadiums and other security inspections.
---
Safeagle Hand-held metal detector SE-1701 - Safeagle