The X-ray baggage scanners tend to same with different quality in the recent market, which let many consumers confused and alarmed, below is to teach you how to choose a x-ray baggage sanner correctly.
QUESTION 1: What objects are you trying to see through? If machines will secure building entrances, it'll likely be scanning briefcases, backpacks, purses and mail parcels. In that instance your best option will be scanners with narrow frames, perfect for fitting into the tight space.
QUESTION 2: Are you looking for drugs? Guns? Explosives? If scanners will be looking for small knives and possibly guns. Briefcases and backpacks aren't usually made of materials that are hard for X-rays to penetrate. In this case a smaller X-ray generator(80KV) should offer plenty of visibility. When combined with the X-ray imaging features, such as HD imaging and material discrimination offer operators the best opportunity to identify and isolate threats before they enter any buildings.
DIMENSIONS CONVEYOR BELT

| | | | | |
| --- | --- | --- | --- | --- |
| Tunnel Size: | 556 mm (W) x 355 mm (H) (21.9 x 14.0 in.) | | Maximum Conveyor Load: | 150kg(330lb), evenly distributed |
| System Length: | 1,700 mm (66.9 in.) | | Conveyor Height: | 710mm(28.0 in.) |
| System Width: | 877mm (34.5 in.) | | Conveyor Speed: | 0.23m/s |
| System Height: | 1,224 mm (48.2 in.) | | Noise Level: | <58DB |
| System Weight: | 410kg(903lb) | | Material: | Diamond Cloth and Lead |
X-RAY GENERATOR

| | | | | |
| --- | --- | --- | --- | --- |
| Anode Voltage/Current: | 140KV; 0.5MA | | X-Ray leakage: | 0.1µGy/h |
| Penetration: | 36mm steel typical | | Beam Direction: | Diagonally Upward |
| Wire Resolution: | 40AWG | | Film Safety: | Guarantee up to ISO1600(33DIN) |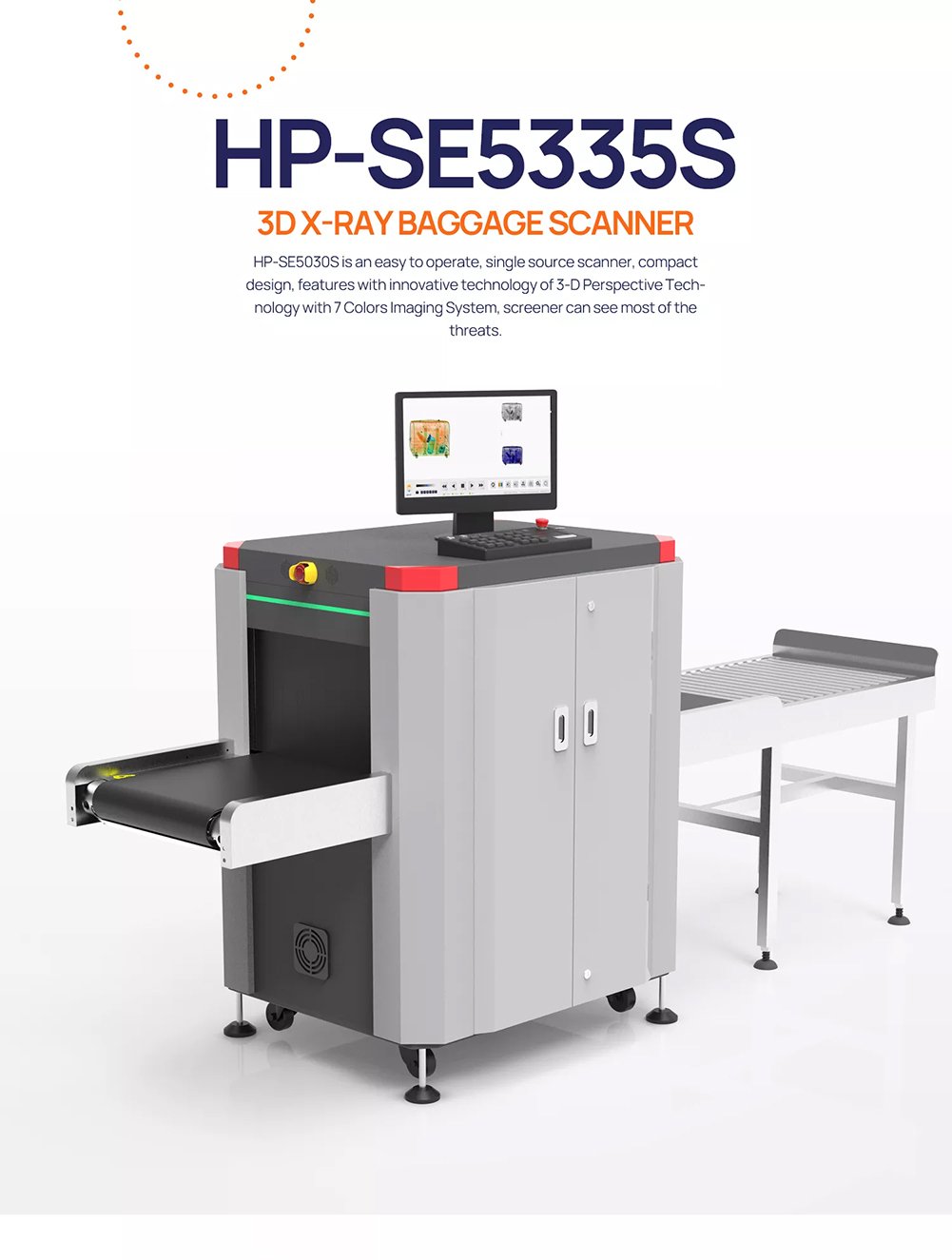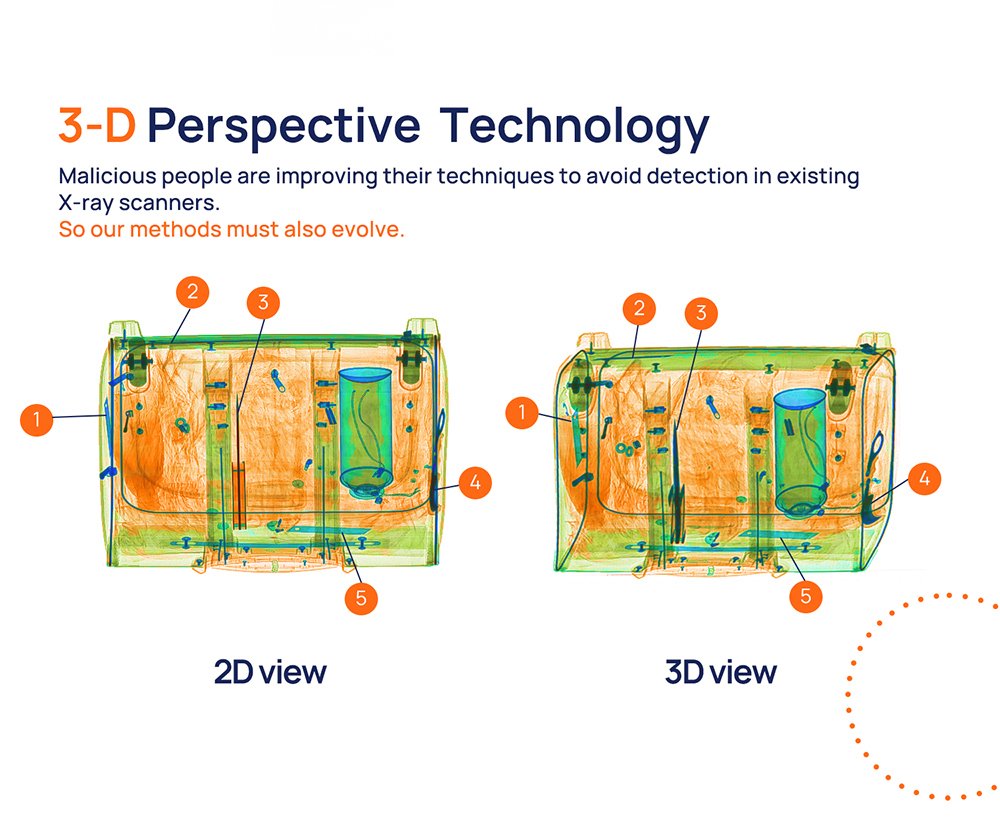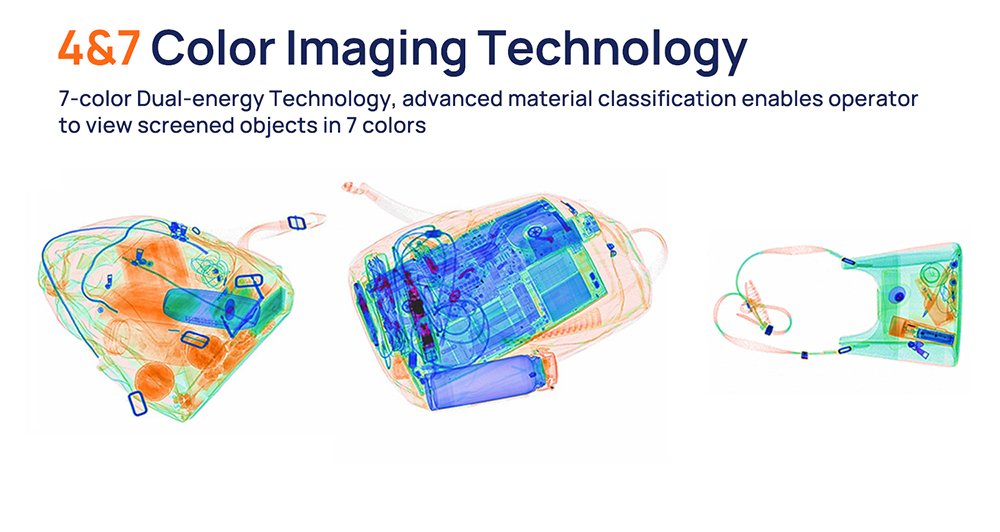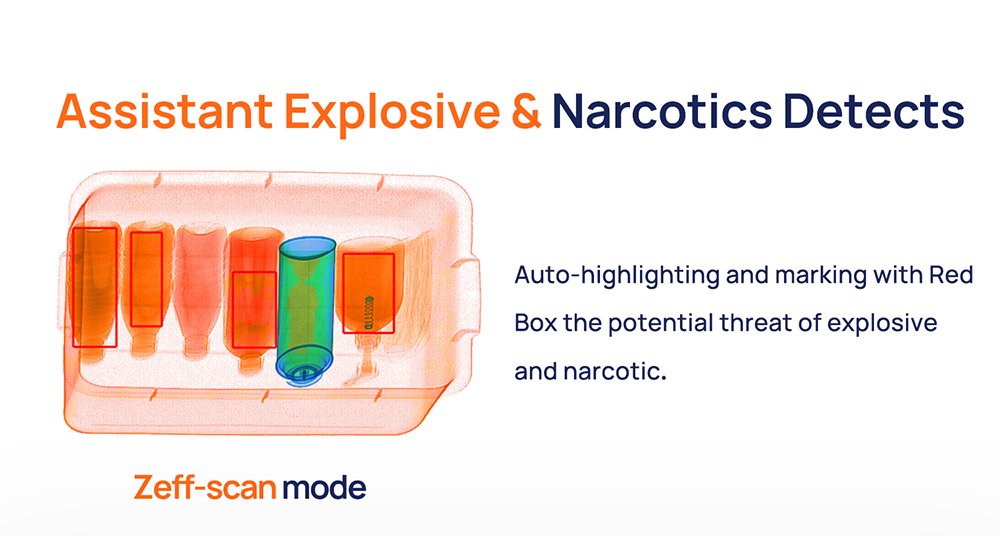 SPECTRUM 7 AND 4 COLORS IMAGING
Safeagle High-end Imaging Detection System(HIDS) is supported by the advanced 7 colors x-ray imaging technology, enables the operator to achieve optimal material identification by allowing them to view screened objects in 7 colors, each color correlating to a specific range of Atomic Z-numbers
ASSISTANT DETECTION OF EXPLOSIVES AND NARCOTICS ALERT
Z-Scan is designed to assist operators in the real-time detection of a range of explosives and narcotics respectively during the scanning process by automatically highlighting a suspicious threat on the X-ray images. Safeagle Z-Scan detection algorithms are based on material atomic Z-number analysis techniques, which greatly improve the inspection and help to find the threats effectively.
THINNER OBJECT DETECTION TECHNOLOGY
SAFEAGLE Systems latest proprietary image enhancement tool utilizes the new innovations to detect the thin objects in every single inspection, therefore solving the problem of missed inspection for the thinner objects during the scanning process.
DIFFERENT ACCESS LEVEL ACCOUNT
The SAFAEGLE System login account is available for two levels, administrator and operator. The administrator can authorize operators with different operation privileges from nine privilege management modules according to their status hierarchy in your team.
EASE OF USE PROVIDING HIGH PROTECTION LEVEL
The Safeagle HP-SE5335S x-ray screening machine is supported by a rigid steel structure and is equipped with a double symmetrical swing door at its both sides for convenient repair and maintenance, 4 high-strength caster wheels at its base for ease of maneuverability. The wheels enable operators to move the scanner easily and offer adjustable wear-resistant foot cups to achieve stability and security during use. The button and key switch are securely located on top of the x-ray scanner, operators can easily on-key open and close the machine anytime.
FULLY-EQUIPPED SYSTEM
This HP-SE5335S could be incorporated with different accessories, which can fully meet the operational requirements of the end user.
Safeagle Control Unit

21.5"LCD Touch Screen

Multi-Angle Cameras

Protective Cover

Supervisor Monitor Platform

Intelligentized Roller

Voltage Stabilizer

Entry / Exit Roller Tables, 0.5 m increment

Backup: Uninterrupted Power Supply for PC (20 min)
GOVERNMENT REGULATORY COMPLIANCE
The Safeagle HP-SE5335S 3D X-ray baggage scanner is in full compliance with the mandatory regulations for aviation security in the European Union.
RADIATION SAFETY PERMIT

CE MD DIRECTIVE 2006/42 EC&LVD DIRECTIVE 2014/35/EU

FCC 47 CFR PART 18 REGULATION & ANSI C63.4 CLASS B

RoHS DIRECTIVE-2016/65/EU EN62321.2008
---
X-ray Baggage Scanner HP-SE5335S 3D Imaging Technology - Safeagle